3 x Perfect Press™ 5 Seed Oil Blend – 100ml [10% OFF]
This offer is an investment in YOUR health. This multi-buy offer for 3x Perfect Press™ Five Seed Blend from Activation Products consists of three 100ml bottles! Save 10% off the retail price by bulk buying today.
Out of stock
We no longer stock Perfect Press Oils, but you can still purchase Cold Pressed Five Seed Oil right here on Activation Europe. Click the image below and try these fantastic oils created by ex olympian Andreas Wecker.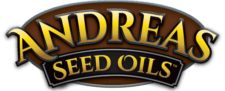 ---
Power & Harmony
Perfect Press™ Five Seed Blend is a powerful fusion of sunflower, sesame, pumpkin, flax and coriander seed oils. This blend will provide you with healthy fats, antioxidants and minerals for foundational nutrition. Nourishing you with the properties of five potent oils in one convenient bottle, it's no wonder that this is our most popular oil.
Every bottle contains the oil of thousands of Perfectly Pressed™ organic seeds. Our special pressing process ensures that there is no damage to the nutritional properties. The finished product is stored in UV-protective Miron glass bottles to maintain quality over time. Zero damage equals zero rancidity.
---
Benefits of Perfect Press™ Five Seed Blend
Panaseeda™ Five Seed Blend contains ALL of the benefits of five of nature's most nutritious seed oils. Its list of benefits is lengthy ? everything from helping your body deal with inflammation to encouraging a healthy sex drive to boosting bone strength and density. Panaseeda Five Seed Blend is also filled with healthy fats that provide digestive support, strengthen your immune system, feed your brain and nourish your heart. Many people report a boost in mental clarity and overall happiness after taking this oil consistently for a few weeks as well.
Many customers use Panaseeda Five Seed Blend topically as well for healthier, more youthful-looking skin. It's an all-in-one oil that supports nearly every single function in your body. It picks up where your regular diet leaves off.
---
Ingredients & Usage Guidelines
| | |
| --- | --- |
| Ingredients | Black sesame seed oil, coriander seed oil, pumpkin seed oil, sunflower seed oil and flaxseed oil. Pressed from certified organic, non-GMO seeds using Perfect Press Technology™ |
| Suggested Use | Take 1-3 teaspoons daily. |
| Shelf-Life/Storage Instructions | Keep oil tightly capped and store at regular room temperature out of direct sunlight. When stored properly, oil will remain fresh for 36 months. |
No need to refrigerate. * These statements have not been evaluated by the FDA. This product is not intended to diagnose, treat, cure or prevent any disease.
Ingredients
Serving Size:One tablet per meal, or as directed.
Servings per container: 80
Amount Per Serving:
Calories 2
Vitamin C 4.6 mg 8% daily value
Spanish Black Radish 370 mg
Other Ingredients: Honey, acerola (berry), camu camu (berry), manioc (root), and calcium stearate.
EXPIRY:28/10/2021
WARNING:Please consult the actual product label for the most accurate product information.
CAUTION:This product is processed in a facility that manufactures other products containing Soy, Milk, Egg, Wheat, Peanut, Tree Nuts, Fish and Shellfish
Special Information:Store in a cool, dry place. Although research varies, our strains seem to work best when taken after a meal.