We no longer stock Perfect Press Oils, but you can still purchase Cold Pressed Oil Oils right here on Activation Europe. Click the image below and try these fantastic oils created by ex olympian Andreas Wecker.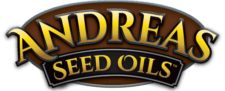 Defend & Rebuild
Perfect Press™ Milk Thistle Oil has a smooth, malty taste that many people enjoy. This remarkable oil is one of the most widely studied natural remedies available today. Countless tests have repeatedly demonstrated the liver-supporting properties of milk thistle, making it a popular choice for those who have compromised liver function or who wish to encourage their bodies? natural detoxification processes.
Every bottle contains the oil of thousands of Perfectly Pressed™ organic seeds. Our special pressing process ensures that there is no damage to the oil. The finished product is stored in UV-protective Miron glass bottles to maintain quality over time. Zero damage equals zero rancidity.
---
Benefits of Perfect Press™ Milk Thistle Oil
Milk thistle seed benefits are widely researched and well-documented. The oil is primarily known for its essential fatty acids.
Maintaining healthy levels of fatty acids supports your body's natural responses to inflammation, stiffness, and helps keep your circulatory system strong.
---
Ingredients & Usage Guidelines
| | |
| --- | --- |
| Ingredients | 100% milk thistle seed oil. Pressed from certified organic, non-GMO seeds using Perfect Press™ Technology. |
| Suggested Use | Shake well. Take ? teaspoon per day, with or without food. For skin care, pour into wet hands and massage into clean skin. |
| Shelf-Life/Storage Instructions | Keep oil tightly capped and store at regular room temperature out of direct sunlight. When stored properly, oil will remain fresh for 36 months. |
No need to refrigerate.