Here you can find our latest special offers!
Purchase our multibuy offers to save up to 15% off your online order.
sold out
quick view
£

59.99
LITTLE & LARGE OFFER - Perfect™ Press Styrian Pumpkin Oil is rich, nutty tasting and pressed from the seeds of Styrian pumpkins, known in particular for their nutritious seeds. This oil is teeming with healthy fatty acids and contains vitamin K. The deep green color of this nourishing oil ...
quick view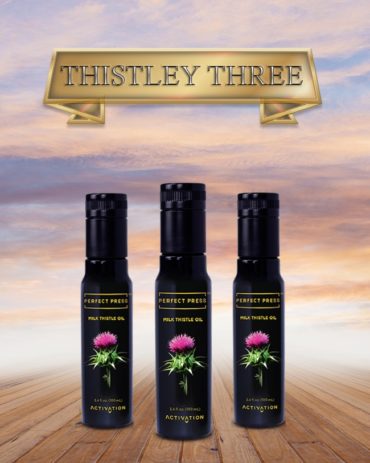 £

107.72
THE THISTLEY THREE, This offer is an investment in YOUR health, Especially during these chilly months. This multi-buy offer for 3x Perfect Press™ Milk Thistle Oil from Activation Products consists of three 100ml bottles! Save 25% off the retail price by bulk buying today.
quick view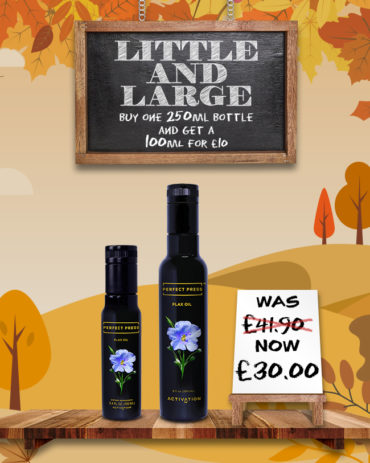 £

41.90
LITTLE & LARGE OFFER - Flax seeds are one of nature's best sources of vegetarian omega-3 fatty acids. These essential fats support heart health, skin elasticity, joint mobility and proper cellular growth. This oil also supports digestive health and blood sugar balance. Properly pressed, flax oil is easily absorbed ...