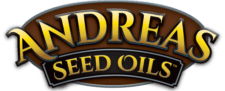 Pumpkin Seed Oil
Andreas Pumpkin Seed oil has a smooth nutty flavor and aroma. These seeds are mineral-rich, full of healthy fatty acids, and high in vitamin K. The deep green color of this nourishing oil comes from antioxidant-rich phytochemicals. Prostate, bladder, and kidney health all benefit from regular use of this oil.
100% Cold-Pressed in small batches
Instantly sealed in a premium light-protective Miron glass bottle
---
£

25.00
Pumpkin Seed Oil contains minerals including magnesium, iron, phosphorus, zinc, copper, and manganese. 100% Cold Pressed in small batches Instantly sealed in a premium light-protective Miron glass bottle Bulk Buy & SAVE with our multibuy discounts by visiting: andreasoilseurope.com
---
Welcome and thank you for joining us.
Activation Europe is the official supplier and fufilment centre for Andreas Seed Oils, Silver Biotics & Magnesium CALM.
We decided after poor communications with AP in Jan 2019, to reach out and find either similar or enhanced high quality supplements/oils from reputable producers from around the globe. We've gone back to our roots and created a wonderful partnership with Andreas Wecker (Former German Olympic Gymnast – Gold, Silver & Bronze Medallist). He owns the patent on PanaSeeda Seed Oils and we stock his complete exciting Organic ranges.
We also found a superior bottle and Pharmaceutical Grade – Mg Chloride Hexahydrate, which allowed us to create our own 1st BRAND – Magnesium CALM 100ml (travel) & 250ml sprays.
We then reached out to the producer of Silver Biotics and we stock many of their exciting ranges.
We ship directly to you from our UK fufillment centre, with FREE UK Delivery and low cost postage prices to all EU countries + Internationally.
Visit our sister sites for even more health enhancing products!
Learn more about Activation Europe.