Newfoundlander Dressing Recipe [Photo Gallery]
This Thanksgiving, forget the boxed stuffing or dusty old family recipe and give this dressing recipe a try. Don't be scared — 'dressing' is just another word for stuffing, used in Canada and the Southern US.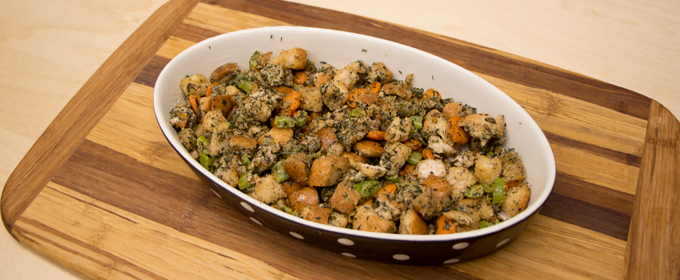 This dressing is famous on the east coast of Canada where it's a staple of Thanksgiving dinners but it's also served with french fries and gravy in diners across Newfoundland.
The version below is vegetarian, though you can go right ahead and stuff it into a bird if that's your jam.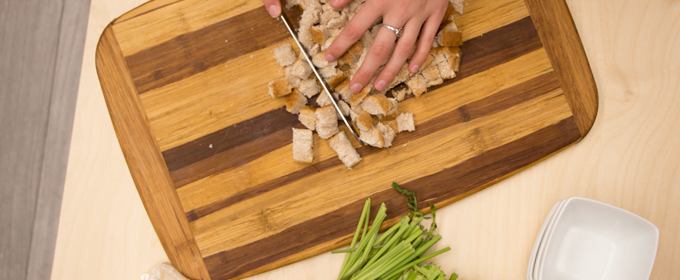 Chop up some whole wheat bread into smallish cubes. You can use a food processor if you want, but we like it chunky.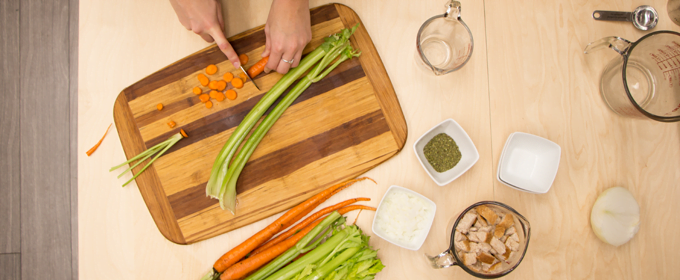 Chop up carrots, celery and onion. Measure out your savory.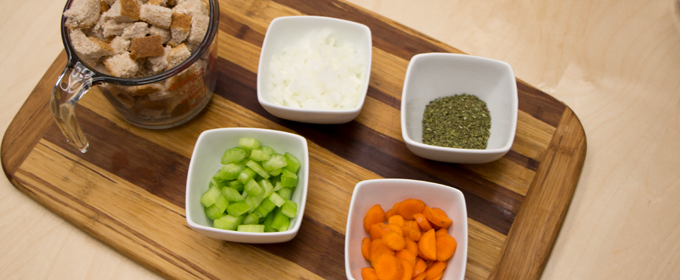 Pretty, right?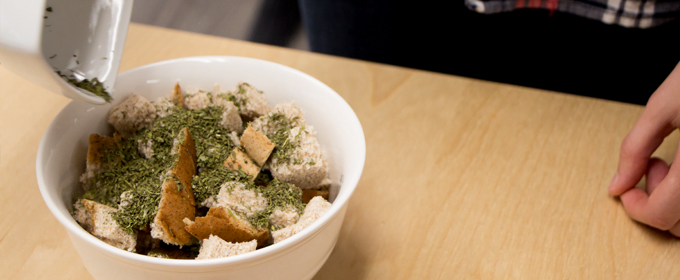 Combine the bread cubes with the savory. Mix.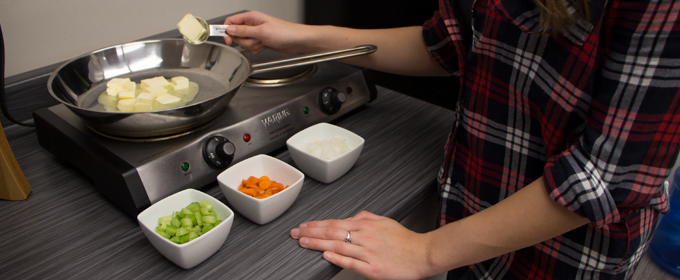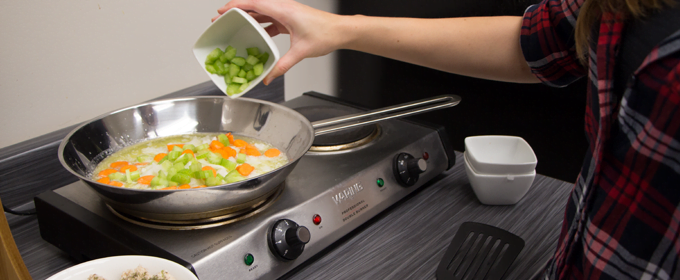 Sauté the carrots, celery and onion in plenty of butter.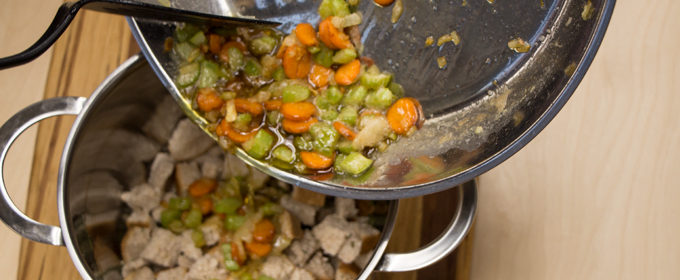 Mix the sautéed veggies with the bread cubes.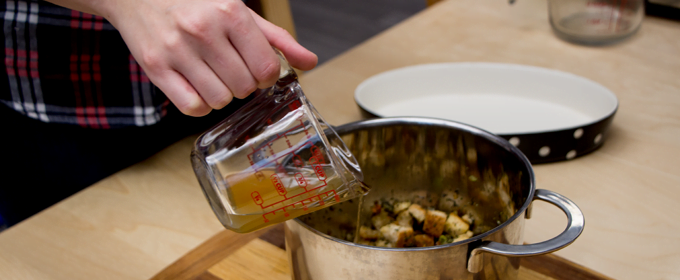 Add some broth if it seems a little dry. Start with a tablespoon, stir, add more by tablespoons as needed. It should be moist, but not wet. Add salt and pepper to taste.
(If the dressing is going to be stuffed into a bird you don't need to add broth. The juices will keep it nice and moist.)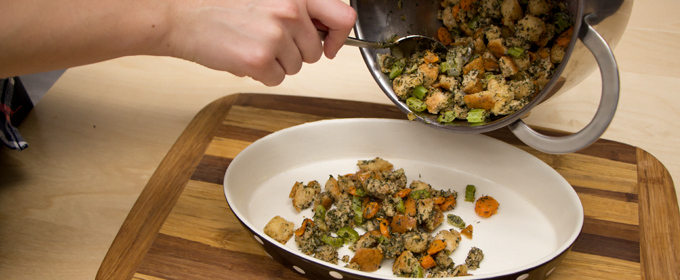 Put the dressing into a greased casserole dish. Cover with a lid or foil.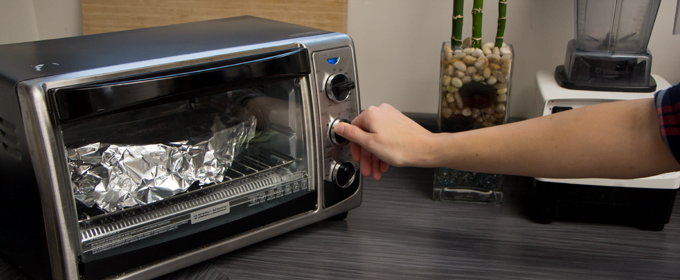 Bake it at 325° for 20 minutes until heated through.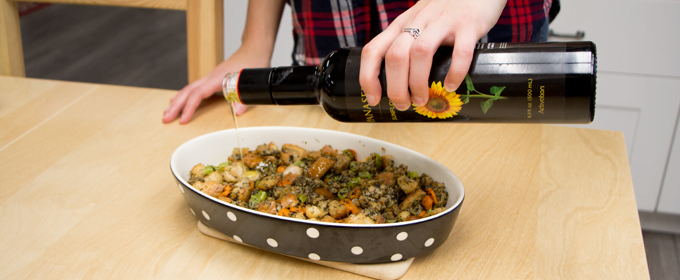 Drizzle with Panaseeda Sunflower Oil right before serving.
---
Ingredients:
2 cups whole wheat bread cubes, pressed down lightly
2 tablespoons savory
1 small to medium onion, chopped
6 tablespoons butter
¼ cup organic vegetable broth
Salt and pepper to taste
Panaseeda Sunflower oil
Optional, but not traditional, add-ins:
¼ cup chopped celery
¼ cup chopped carrot
Makes about 4-6 servings or 2½ cups dressing.
---
Justify pigging out on your Thanksgiving feast with the benefits of these ingredients in your dressing:
Savory,

also known as summer savory,

has impressive antibacterial properties. It has proven effective against bacteria like E.Coli. It's often used as a natural remedy for things like headaches, colic, coughing and urinary tract infections. If you're not familiar with savory, it has a flavor similar to thyme or marjoram.

Onions are a source of inulin which is an effective prebiotic (read more about prebiotics, here), helping to ensure better gut health. They can reduce your risk of heart disease by lowering your blood pressure and balancing cholesterol levels and can help fight diseases like cancer.
Celery

is great for your heart because it helps to lower blood pressure and cholesterol levels. It is also good for reducing inflammation, which can relieve pain and protect your vital organs. Celery aids digestion and can help to reduce fatty buildup in your liver.

Carrots

are known for improving vision and are good for protecting your body from diseases like cancer. They are heart-healthy because they help to balance your blood pressure and cholesterol levels. Their antiseptic and antibacterial properties make them an excellent support for your immune system. Carrots also aid digestion.

Panaseeda™ Sunflower Oil has an ideal balance of omega fatty acids and supports a healthy heart. Sunflower oil is a great source of antioxidants, specifically vitamin E, which help to boost your immune system and are great for your skin. This oil can help to reduce inflammation in your body, and the unsaturated fat content can help to naturally boost your energy levels.
Related links:
http://healthyeating.sfgate.com/health-benefits-100-percent-wheat-bread-5469.html
http://www.naturalnews.com/043333_savory_health_benefits_herbal_medicine.html
http://articles.mercola.com/sites/articles/archive/2016/01/04/health-benefits-onions.aspx
http://www.livestrong.com/article/401537-the-nutrition-in-vegetable-broth/
https://draxe.com/benefits-of-celery/
https://www.organicfacts.net/health-benefits/vegetable/carrots.html